Willow Glen Real Estate is known for its historic downtown, dining, and shopping and is one of the most expensive (and exclusive!) neighborhoods in San Jose. The neighborhood's architecture offers custom-built homes in several iconic styles, including Victorian, Craftsman, and Mission styles, to name a few.
San Jose proper has more than 1,000,000 residents and is the largest city within the San Francisco Bay area. It's a hotbed of industry and is known as the "Capital of Silicon Valley." Some companies headquartered in San Jose include Cisco Systems, eBay, Adobe, Paypal, and Zoom.
Willow Glen Homes for Sale
and its location within San Jose give its residents many reasons to love where they live. The streets here are rich with trees, sidewalk cafes, new parents wheeling their babies around in strollers, and dog lovers with their four-footed furry friends taking a stroll in the sunshine. Here are more reasons to love the area.
1. Downtown Willow Glen and all its offerings
Lincoln Avenue is the main street in downtown Willow Glen, and its quaint, tree-lined sidewalks are peppered with cafes and boutiques. Shoppers and visitors can engage in some retail therapy before settling down for an afternoon latte, antipasti, fresh sushi, or California-Mexican fare, among others. Stop in at
Hicklebee's Bookstore
for a vast selection of children's books or
Park Place Vintage
for vintage clothes, mid-century furniture, and unique gifts and collectibles.
2. Christmas decorations
Willow Glen and the owners of Willow Glen real estate have a longstanding Christmas tree decoration tradition started in 1950 by residents Robert Cimino and his wife, Arlene. Trees were bought in bulk from the Knights of Columbus and then delivered to participating families' homes. Although the Ciminos moved away in 1956, this tradition was continued by Frank Badagliacca Jr. and his wife, Dolores. They added the component of a single white light atop each tree. Today, more than 200 streets continue with this holiday tradition all through San Jose. It has morphed even further into the practice of setting up a very small Christmas tree in one's yard and decorating it with multicolor lights. The tradition is tied to philanthropy and draws thousands of viewers annually.


3. Walking, hiking, biking, and the zoo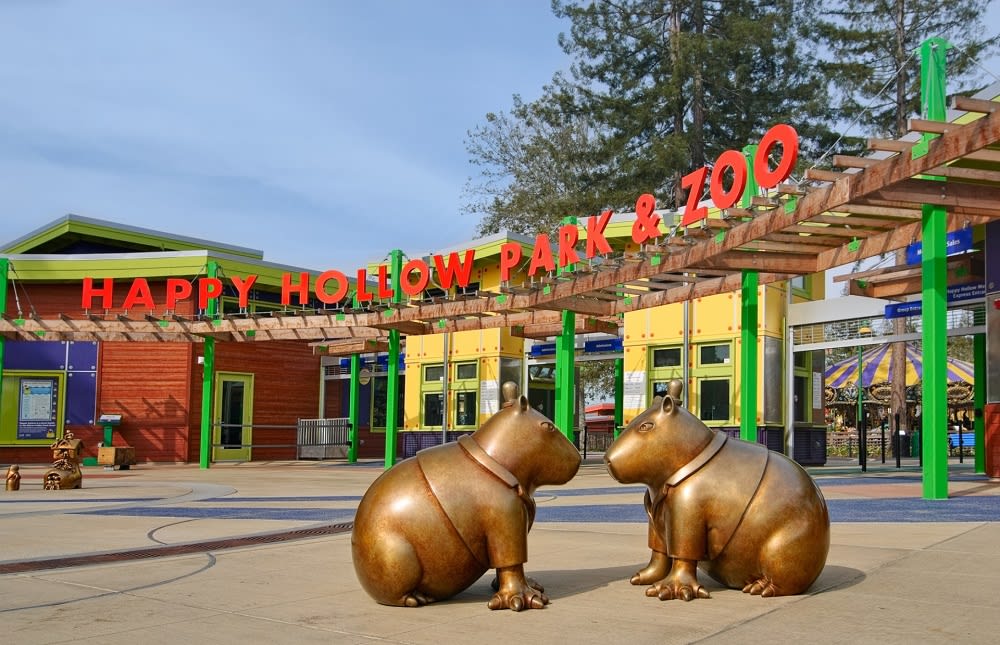 Photo Courtesy of Happy Hollow Park and Zoo's Facebook
For outdoorsy types of all ages, the
Los Gatos Creek Trail
is a walking and biking trail that spans nearly 10 miles. There's a paved gravel trail along Los Gatos Creek where you can jog, walk, or bike around the city, and there's also a dog park where man's best friend can run, roll around on the grass, or just relax outdoors with other dogs.
The Happy Hollow Park and Zoo
is a 16-acre theme park and zoo that is home to more than 150 wild animals. Kids can enjoy the zoo part, then go for a ride on the park's roller coaster and old-fashioned carousel, or enjoy a funny show at the puppet theater.
Those in search of broader green spaces can opt for a visit to the expansive, 4,163-acre
Almaden Quicksilver County Park
, which was home to mercury mines long ago. Nowadays, visitors and homeowners of Willow Glen real estate can view the sealed mining structures for a glimpse of Wild West mining life. The park offers outdoor enthusiasts nearly 40 miles of dedicated trails for walkers, hikers, bicyclists, and horseback riders.
4. Arts, culture, and a spooky house
San Jose Center for the Performing Arts
was built by the Frank Lloyd Wright Foundation. Now in its 50th year of operation, the center actively presents live performances, including vocal concerts, band concerts, and musical plays, to name just a few. From now through the end of the year, the blockbuster plays Dear Evan Hansen, The Lion King, Cats, Beautiful: The Carole King Musical, and The Book of Mormon are just a few of the iconic award-winning Broadway plays scheduled to delight audiences young and old.
Photo Courtesy of San Jose Museum of Art's Facebook
The
San Jose Museum of Art
was founded in 1969 and showcases 20th century and 21st century West Coast art from local creatives. Its permanent collection includes about 2,500 modern and contemporary artworks, and upcoming exhibitions include Robots: Evolution of a Cultural Icon; Fred Spratt: Color and Space; and The Lighter Side of Bay Area Figuration. The museum offers K-12 school tours, free admission for college students, professors, and teachers with valid IDs, and teacher and family resources that allow parents and educators to utilize video tutorials and lesson plans to educate their children and students.
The
Winchester Mystery House
is a 16-room mansion designed and owned by Sarah Winchester, the wife of William Winchester, the heir to the Winchester Repeating Arms Company. She lived there from 1886 to 1922. Many tragic events happened in the house, and Sarah believed they were a result of hauntings by the ghosts of people killed by Winchester rifles. To quiet the demons in her mind, Sarah began a lifelong quest to keep builders at the house 24/7. Upon her death, the resulting home had grown to 161 rooms over seven stories and spanned about 4.5 acres of land.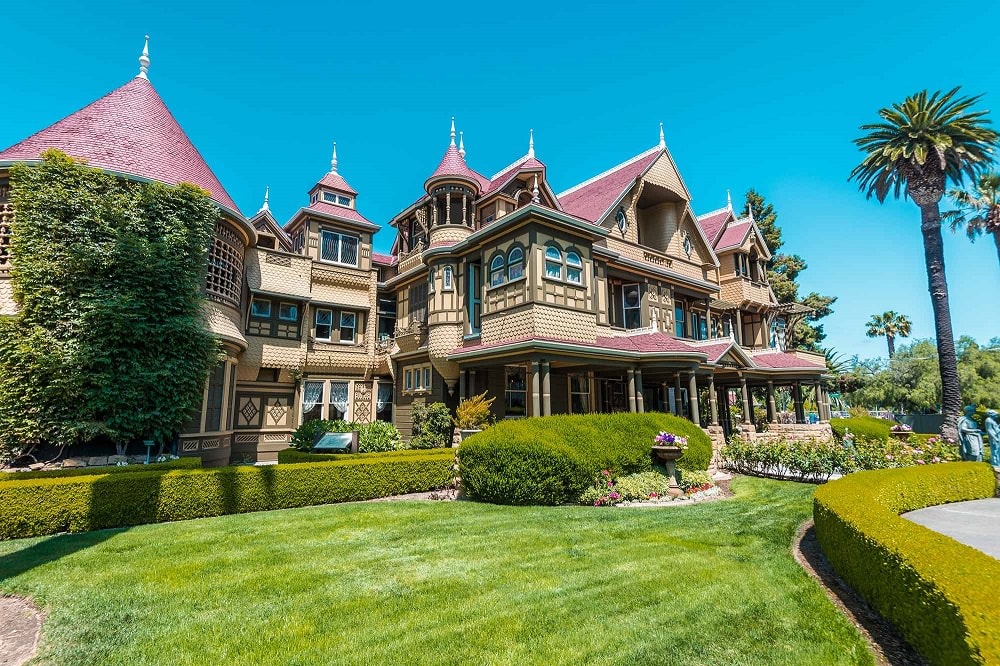 Thinking of relocating? Call a Willow Glen Real Estate Agent!
Local realtors are eager to educate newcomers to Willow Glen about the many reasons it's such a great place to live. Reach out now to trusted agent
Nick Khoe
for help in finding the perfect Willow Glen real estate for you.