San Jose proper has more than 1,000,000 residents and is the largest city within the San Francisco Bay area. It's a hotbed of industry and is considered the hub of Northern California's so-called "Silicon Valley," where the tech boom took place in 1988 and continues to this day. It currently boasts the third highest Gross Domestic Product (GDP) in the world, behind Zurich, Switzerland, and Oslo, Norway, and is the world's fifth most expensive housing market. That's not too shabby, given that the area started as a humble Spanish settlement in the late 1700s. If you're one of the fortunate homeowners in this upscale city and have decided it's time to downsize, upsize, or simply relocate to cash out your investment, here are some home staging tips to shorten the selling process.
1. Maximize your home's curb appeal
The first thing anyone sees when they arrive to tour your San Jose real estate is its
curb appeal
. Some homeowners might think sprucing up their home's curb appeal is a major project, but it doesn't have to be. A few main points to check and spruce up are:
The home's exterior: patch any broken stucco or brickwork, power wash the exterior, or repaint any faded or chipped areas.



The driveway and curb: assess the condition of both and patch any cracks or breaks, so they are safe to walk on.



The front yard: if the lawn leaves a lot to be desired, consider replacing all or part of it with drought-resistant desert landscaping.
2. Remove the clutter
How many homes have you been in that could instantly appear as-is in a movie, commercial, or designer magazine? Not very many, we'll bet. Houses are meant to be comfortable and cozy, with a "lived-in" feel, and most homeowners do their best to keep their spaces neat and tidy. But there's a difference between "neat and tidy" and "uncluttered." Think of your living room. Perhaps you've got a couch and a table nearby along with a loveseat and an easy chair. Then add to that a video game console, the kids' toys, and Fido's chew toy. There's already too much furniture and belongings taking up space in this room. A sofa and side chair with one or two side tables and a book or two on the coffee table is ideal. Store the rest of the clutter in the basement or garage. Potential buyers need to be able to view as much of the room as possible, which means getting rid of the clutter, from collectible beer steins and family photos to piles of books and extra furniture that crowd the space.
3. Keep a neutral palette
Keeping a "
neutral palette
" doesn't mean you need to remove all the warmth from your home decor. Replace personal décor and collectibles with neutral paintings, wall hangings, sculptures, or other decorative items that don't identify you but still keep rooms warm and inviting. If you've done a lot of painting in your home, consider repainting your walls white or off-white. Removing the home touches that are personal to you will help potential buyers more easily imagine themselves in the space.
4. Highlight multi-use spaces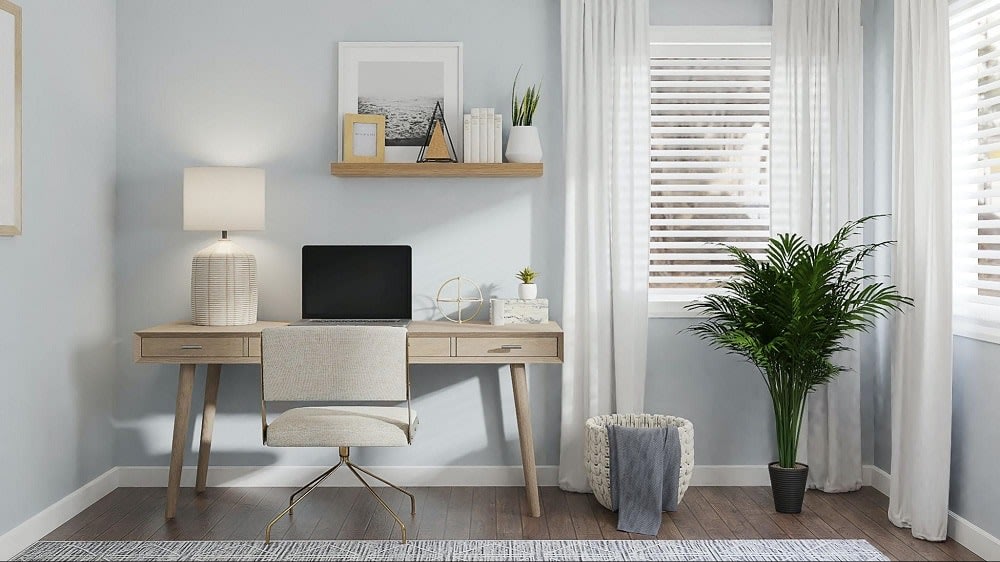 If you are working with limited space (or you're a maximalist who just wants to make the most out of a room), creating
multi-use spaces
in your home is a great way to show potential buyers everything your San Jose real estate can do. If you don't already have multi-use spaces in your home, here are a few ideas to help you while staging:
Home office/guest room combo (or for really limited spaces, home office/livingroom combo)

Laundry/craft room combo (it's a thing, we promise!)

Family/workout room
Consider what your buyers value most and create spaces that will meet all of their needs. The more needs met, the more likely they are to put in an offer!
5. Add unique storage options
Is your home short on storage space? Show potential buyers what is possible by thinking out of the box. Purchase adjustable shelves and line them with wicker baskets or cloth containers to store your belongings. Place a vintage dresser or modern cabinet in the unused cubby under your stairs or, if it's covered with a finished wall, consider removing that wall so you can install shelves or a built-in cabinet.
6. Showcase your bathrooms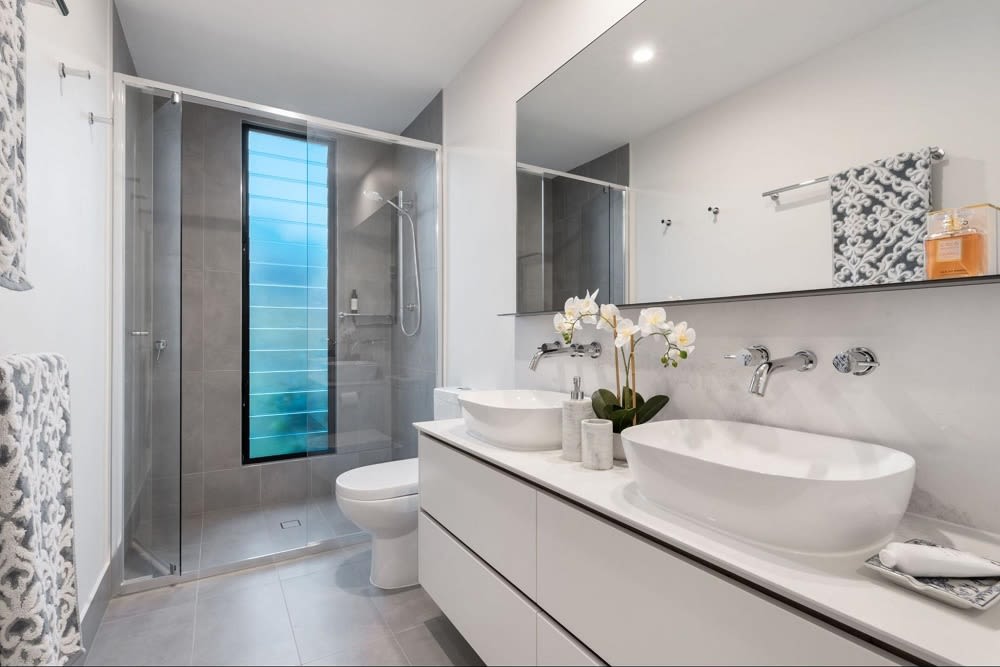 Bathrooms can instantly
make or break a home purchase
. Even if your bathrooms are cozy instead of spacious, you can still spruce them up, so they're at the peak of attractiveness. Hire a cleaning service to give the bathrooms a thorough, professional once-over. Replace rusty, outdated hardware and chipped sinks. Refinish or replace the flooring—no carpeting allowed! Finally, buy some amazing scented candles and light them for a bit right before an open house. Blow them out before buyers arrive, and those buyers will be drawn in by the spotlessly clean space with amazing fragrances wafting through the air.
Thinking of listing your San Jose home for sale?
Nick Khoe
is an expert not only in helping you buy and sell San Jose real estate, but he's skilled at all aspects of the process and can help with more staging suggestions. Reach out today when you're ready to get your home ready for listing!