The internet and artificial intelligence are continually improving nearly all aspects of daily life including security, energy efficiency, and customized lighting. This new tech has allowed homeowners to easily manage their homes remotely through apps on their phones.

With a stable internet connection, you can control, schedule, and operate almost all your home's devices via these apps. For example, Google Assistant and Amazon Alexa can help you set routines around your house and program your devices to perform specific actions in response to certain triggers. The concepts continue to grow in popularity and complexity, with global home automation systems projected to hit over $39 billion in 2024.

Those who want to upgrade their Los Gatos Real Estate to streamline their life or those who want to sell in upcoming months should consider the following smart upgrades.
1. Smart Thermostats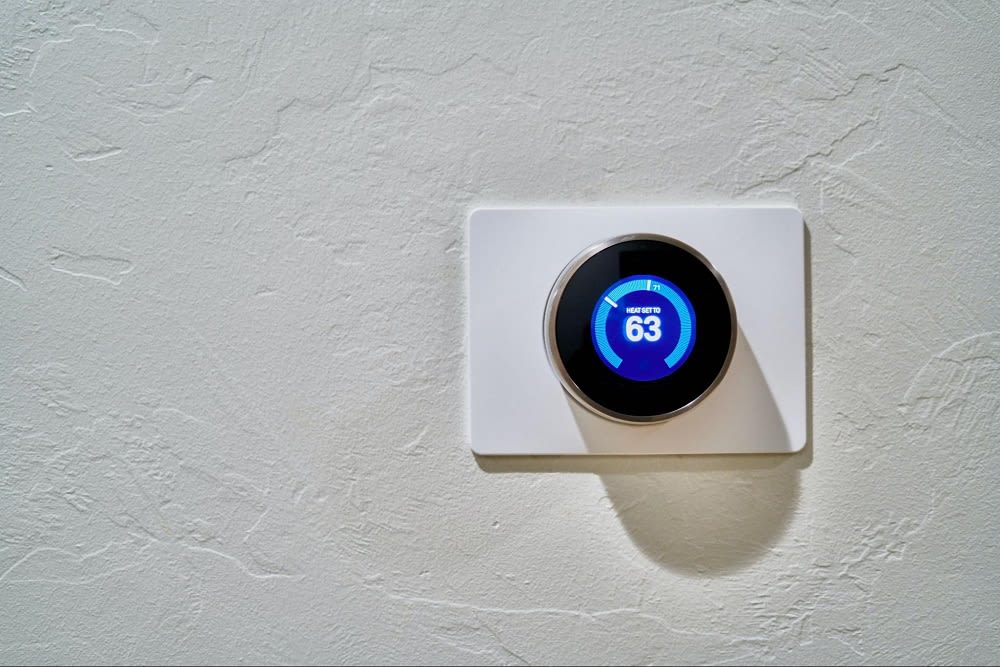 Smart thermostats are among the most common devices to include in Los Gatos luxury homes in 2022. These devices enable you to remotely control your home's temperature regardless of where you are via voice commands or on an app on your smartphone.

Advanced smart thermostats also come with automation scheduling. With this feature, you can set your device to turn on or off in response to triggers, like when you arrive back at home or go to bed. With continuous use, smart thermostats learn your routines and follow the commands even without you adjusting the settings.
2. Smart Lighting Systems
Lighting systems and automated blinds are another standard set of innovative devices necessary for all Los Gatos luxury homes. The innovative technology allows you to turn lights on and off from your devices and adjust the brightness depending on the day's natural light.

In addition to helping you create a personalized atmosphere, these devices can also add a significant security boost to your home. Most home break-ins occur at night or when homeowners are obviously not home. By setting timers to either turn on lights at a certain time whether you are home or not or by installing motion-sensitive lights, you can reduce the likelihood of a break-in.
3. Smart Locks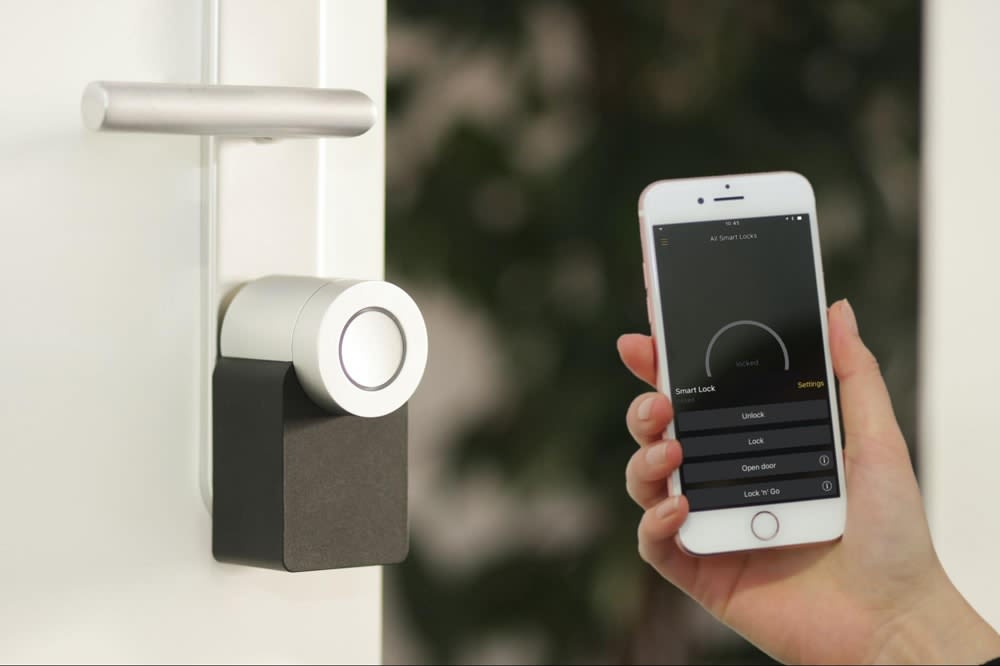 In addition to smart lighting options, smart locks can keep families safe in their Los Gatos luxury homes. With the latest high-tech locks, you can remotely lock and unlock your door, share access codes with friends, family members, and those who need to enter your property when you're not there and detect the presence of intruders. Not only will these locks enhance your security, but they're also convenient if you have children or for those who are disabled or elderly.
4. Smart Security Systems
Smart security systems are the first things buyers will look for when considering Los Gatos homes for sale. These devices use professional monitoring systems to detect and report any unusual activity in your home. They boost surveillance on your property and allow you to monitor your residence from anywhere on or off-site.

The best smart home security systems include window and door sensors, indoor and outdoor cameras, smart light switches, smoke and carbon monoxide detectors, motion sensors, and more. Systems can either be professionally installed and monitored or you can get a DIY system.
5. Smart Water Sensors
Water conservation is on the minds of many of those looking at Los Gatos homes for sale, as it can help owners save money as well as reduce their impact on the environment. One easy way to conserve water is to buy WiFi water sensors that send you an app or email alert if they detect drips or leaks. If your WiFi goes down for any reason, these sensors will sound an alarm to alert you immediately of an issue. The best part? A two-pack of these sensors is only $50 - an inexpensive appliance upgrade that will have a positive impact on your water bills.
6. Robot Vacuum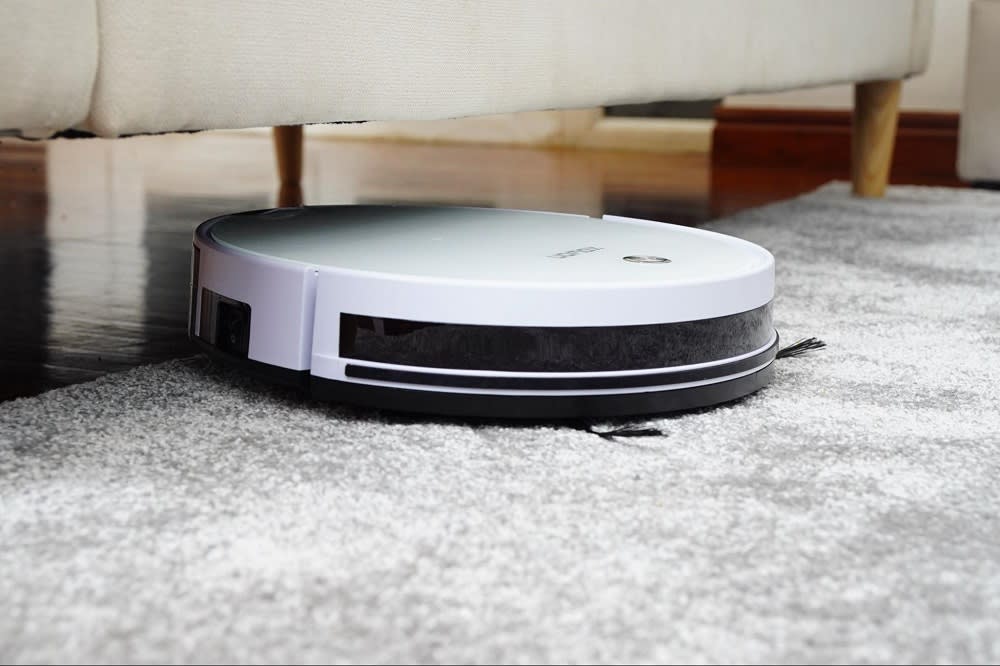 Let's be honest: who has time to vacuum Los Gatos luxury homes from top to bottom every day? That's where the newest robot vacuums come into play. Whether you need immediate clean-up after a spill or just want to ensure pet hair is kept at bay, a robot vacuum is the answer. These handy helpers run anywhere from under $200 to over $1000, so take the time to research and see which will best meet the needs of your home.
7. Smart kitchen Appliances
Tech-savvy owners of Los Gatos luxury homes need the latest and greatest when it comes to smart kitchen appliances. Cutting-edge upgrades can save you time, energy, and make meal preparation a breeze. Some of the best new high-tech appliances include countertop options like the Tavola Steam Oven and Chef iQ multifunctional smart pressure cooker, helpful gadgets like smart meat thermometers and automatic pot stirrers, and smart fridges which monitor grocery levels. All connect to WiFi and work with your Google Assistant or Nest, and will bring your kitchen to the next level.
8. Smart bathroom upgrades
Los Gatos luxury homes aren't complete without smart home technology in the master bath suite to create a spa-like atmosphere. A smart bathroom is one that is integrated with AI and internet devices and include features like smart thermostats, aromatherapy and chromotherapy devices, smart scales, smart faucets and toilets, and interactive LED mirrors that can help facilitate your morning routine while displaying your calendar and the weather for the day. Other upgrades include privacy glass with adjustable transparency, smart showers which automatically set your ideal flow rate and temperature, and radiate floor heating.
Whether you plan to list your home in the near future or want to increase your enjoyment of your residence, updating it with some smart tech is a winning strategy. If you plan to sell, reach out to a trusted Los Gatos real estate agent like Nick Khoe who can help you make solid upgrade decisions and will be by your side throughout the entire selling process.