The Simpsons Trivia Night
On August 31st, bring your noggin full of Simpsons facts and get prepared for nostalgia at The Simpsons Trivia Night, hosted by Risky Quizness. The event near Willow Glen Homes for Sale will feature 60 questions on the golden age of The Simpsons (seasons 1-10), a costume contest, Simpsons food and drink specials, and Simpsons prizes all night long! From Troy McClure to Lionel Hutz, Bee Man to Mr. Burns, bring your pop culture smarts to win some fun prizes. Stay updated on other upcoming Risky Quizness events to put your TV show knowledge to the test!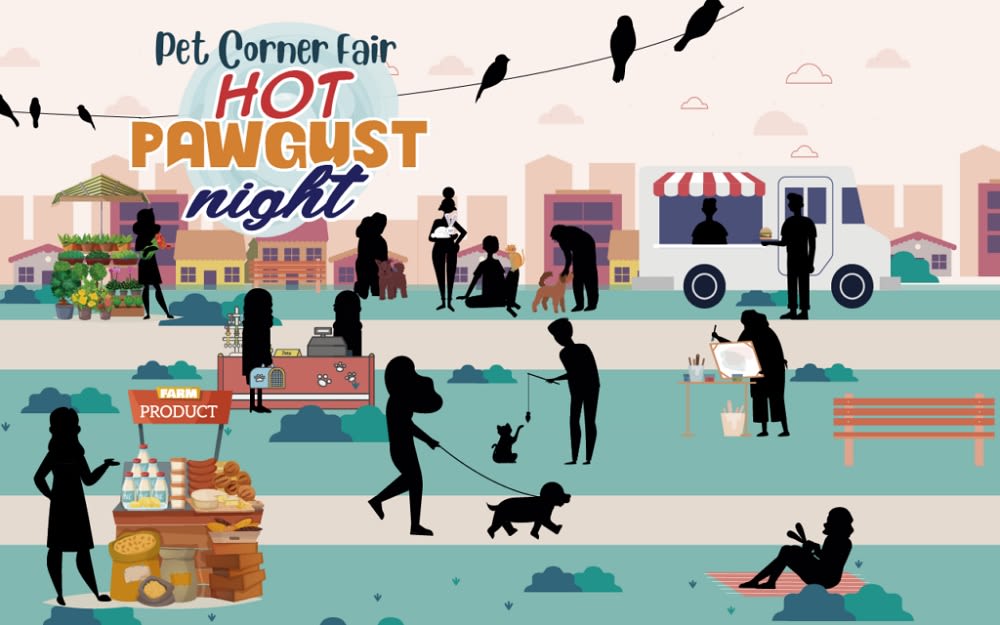 Credit: Pet Corner Fair
HOT PAWGUST NIGHT
On August 29th in the heart of Downtown Willow Glen, Ganado Feed & Pet Supplies will be hosting the free Pet Corner Fair. Open to pets and family-friendly, Hot Pawgust Night brings local animal lovers together to meet local rescues, shop terrific products, and connect with services and vendors catering to pets. The event also boasts a beer garden, dining opportunities, and more.

In addition to supporting your community's shops, services, and eateries, Hot Pawgust Night benefits animal and community charities, including the rescue organization Love & Second Chances and the nonprofit Happiness Animal Rescue Alliance. Save the date and head over to 1245 Lincoln Ave with the whole family to delight in this pet-centric celebration!
Drag Brunch
Head to SoFA Market food hall on September 5th for the monthly Drag Brunch, presented by Silicon Valley Pride. Your hostesses Alpha Andromeda and Jackie Layshun, along with a rotating cast of drag performers, are sure to entertain you! DJ AyumiPLease will play beats in the background while you enjoy your brunch spread.

Every first Sunday of the month, Drag Brunch takes over SoFA Market from 11 a.m. to 2 p.m. with lively, over-the-top drag performances, bottomless mimosas from Fountainhead, and brunch specials from all your favorite SoFA Market restaurants.

There are a few rules to keep in mind when attending. First come, first served, mask up, take a seat, and last but not least - don't be a drag! Make sure you observe Santa Clara County Health Guidelines and practice social distancing. Grab a coffee and a plate of eggs benedict, sit back, and prepare to be entertained!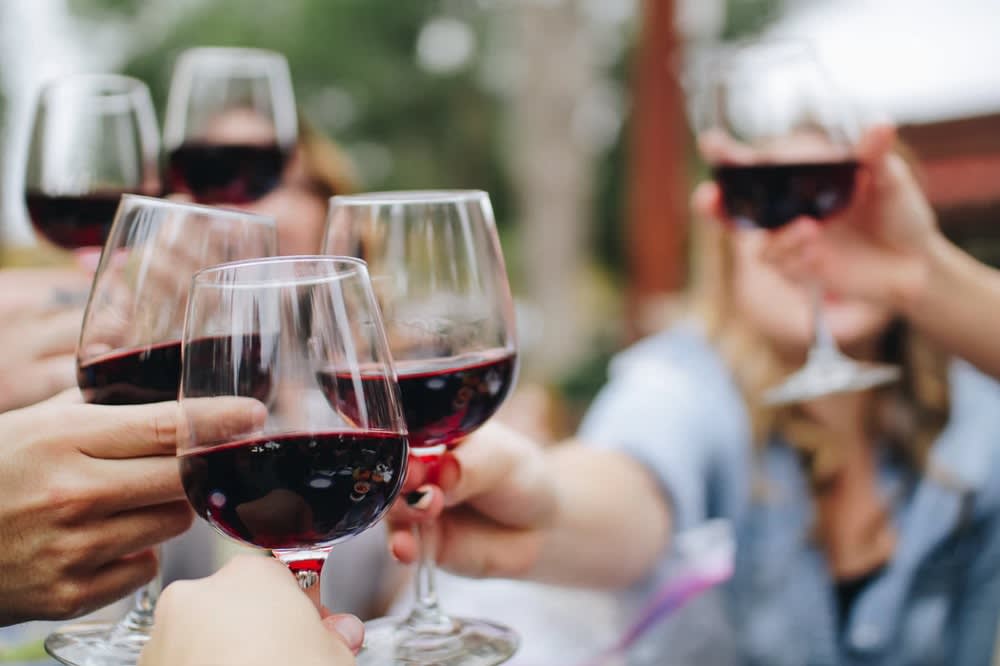 Willow Glen Fall Wine Walk
Roam Downtown Willow Glen and relish an afternoon of tasting exceptional wines at the Fall Wine Walk on Saturday, September 18, 2021. A ticket grants you a wristband, wine glass, and map to all the tasting sites. Don't forget your ID at home, as all attendees will be checked. Some participating wineries include Travieso, Almaden Valley Winery LLC, Gali Vineyards, Wargin Wines, and Bottle Jack Winery. Check back as more locations will be added to the list!

There are a few things to keep in mind to ensure an enjoyable wine walk. It's recommended that you eat before the event, as only individually wrapped snacks will be available at the various wineries. You're welcome to bring your baby along; just take note that some participating businesses are on the smaller side. Sober friends and designated drivers are free to tag along without a ticket purchase!
¡Silicon Valley Bikes!
The nonprofit Silicon Valley Bike Coalition works to make biking safer and more comfortable in San Mateo and Santa Clara counties via education, advocacy, and fun. On September 29, stop by the ¡Silicon Valley Bikes! fundraising event and choose between a beautiful 10, 20, or 40-mile route to suit your biking abilities. Supporting the SVBW enables healthier, more active community members and reduces your carbon footprint, making this a vital event to attend! Furthermore, bicycling is a great way to build stronger, more connected communities, and the SVBW plays a critical role in ensuring your community has safe bike routes to enjoy.

The 10-mile ride takes place along the closed-off streets of Viva Calle SJ, while the 20- and 40-mile rides are mainly on off-street trails. The events feature extraordinary bicycle infrastructure, cool sights, and hidden passageways that most cyclists have never seen before. Every ride includes on-call SAG support if you need a ride back and plenty of enchanting points of interest along the way. All riders will receive a neck gaiter to keep cool or warm throughout the event, along with an automatic entry into a random drawing for cycling gear prizes! Get some exercise and fresh air while supporting your community's need for cleaner, bike-safe streets.
Willow Glen & Cambrian Girl Scouts "Open Park"
If you're looking for a great organization to get your girls involved in educational and social activities, head to the Willow Glen & Cambrian Girl Scouts "Open Park" event on Sunday, September 19th, and Saturday, October 10th. Although the event is targeted to families within the Willow Glen and Cambrian school district areas of San Jose, all are welcome to join the festivities!

This free event gives girls who are not yet Girl Scout members an opportunity to see what being a Girl Scout is all about! Your girls will get the chance to try out some coveted Girl Scout activities and see if it's a good fit. Girl Scouts of the USA is an excellent way for young ladies to develop the character, courage, confidence, and leadership skills to become the leading women of tomorrow's world.


Credit: Eventbrite
Ludwig's Oktoberfest
Just a 10-minute drive from Willow Glen, Ludwig's German Table in downtown San Jose will host Ludwig's Oktoberfest 2021 on September 18th and 25th. One $120 ticket covers entry for six 21+ adults and grants you a single table at the Biergarten. Bring plenty of money to buy ice-cold brews and tasty traditional German fare such as schweinshaxe (roasted pork knuckle), Nuernberger sausages, baked chicken, and more.

There will be a DJ playing traditional Oktoberfest music along with party favorites, as well as a live musical performance to start the festivities. There will also be plenty of fun activities to enjoy, like a best-dressed competition and the annual Stein Holding competition. Dust off your folk costume and lederhosen and head to this convivial event that celebrates all things German!
Open Air Artisan Faire
On Saturday, September 11th, Makers Market is hosting the Open Air Artisan Faire on Santana Row. Shop from a plethora of local artists, listen to great music, and grab a drink and a bite to eat at the fabulous restaurants of Santana Row. The event will feature 60 of the best local craftspeople selling jewelry, organic bath and body products, CBD products, candles, plants, home goods, apparel, glassware, and more.

Be sure to stop by the adjacent Makers Market brick-and-mortar shop to browse handcrafted merchandise made by over 100 local makers! If you end up purchasing $100 worth of products from the store, you'll receive a voucher for a free glass of wine at Vintage Wine Bar. In addition to fantastic artisans selling their prized goods, indie singer Mike Annuzzi will be playing live music. Don't miss this free, handcrafted, and eco-friendly event. With your kids and fur babies in tow, you'll be sure to access some incredible local eateries and see some one-of-a-kind treasures.
Beyond Van Gogh: The Immersive Experience
From September 24th to November 14th, the San Jose McEnery Convention Center hosts the Beyond Van Gogh: The Immersive Experience in downtown San Jose. This gives you plenty of time to purchase tickets and indulge in Van Gogh's work in a way you've never imagined possible!

The exhibition presents Van Gogh's work using cutting-edge projection technology to create an engaging adventure into Van Gogh's world. The center's walls will be wrapped in projections of his pieces, driven by a narrative created with his dreams, thoughts, and words. Typically framed masterpieces will come to life, appear and disappear, flow across various surfaces, and create an exhilarating experience for your broadening mind. You'll be sure to gain a new perspective on Van Gogh's life and accompanying art. Purchase a ticket today for this once-in-a-lifetime opportunity!

Contact real estate agent Nick Khoe to scope out Willow Glen homes for sale. An experienced realtor, Nick will find you the luxury Willow Glen real estate you've been dreaming of.