Los Gatos has one of the hottest real estate markets in Silicon Valley. Currently, homes are on the market for an average of 17 days before closing, compared to last year's average of 42. That's a big change! As tech jobs surge in the Bay Area, the serene beauty of Los Gatos is drawing more transplants to the area, which drives demand for housing.

Sellers with Los Gatos real estate for sale are thriving in the current seller's market. Many properties are receiving multiple offers with waived contingencies. Homes are selling at an average of 3% over list price, with some properties going as high as 9% as buyers compete for hot homes.

Which new developments are meeting the spike in real estate demand in Los Gatos? The Bellaterra @ North 40 and Montalvo Oaks developments by SummerHill Homes are a few luxury developments welcoming new residents to Los Gatos.
Why people are moving to Los Gatos
Los Gatos, CA is an incorporated town with a small-town vibe in Silicon Valley. Seated in the foothills of the Santa Cruz Mountains and with a backdrop of densely wooded hillsides, Los Gatos is just 20 minutes from San Jose and an hour from San Francisco. All the conveniences of metropolitan cities are close by, but residents live miles away from the dense traffic. Los Gatos offers safe, quiet living surrounded by trees while in proximity to the most influential and innovative technology companies in the country.

Googleplex, the corporate headquarters of Google and parent company Alphabet, is just 20 minutes away from Los Gatos. Apple Park, the corporate headquarters of Apple, is just 15 minutes away. NVIDIA is a 17-minute drive away. Microsoft, LinkedIn, Adobe, and Intuit are all less than a 30-minute drive from Los Gatos. The area is so popular, new developments are constantly under construction to meet the surging demand for Los Gatos property for sale.
Bellaterra @ North 40 by Summerhill Homes
Bellaterra @ North 40, a new development of 253 homes, is located on Lark Avenue and the busy Los Gatos Boulevard in Los Gatos. Here, there are multiple outside areas for residents to enjoy with fireplaces, grilling areas, and hammocks for relaxing. Bellaterra's aim is to bring cutting-edge, urban housing to the Los Gatos real estate market. Bellaterra @ North 40 offers three different neighborhoods for residents based on housing type: The Towns, The Flats, and The Bungalows.
The Towns residencies at Bellaterra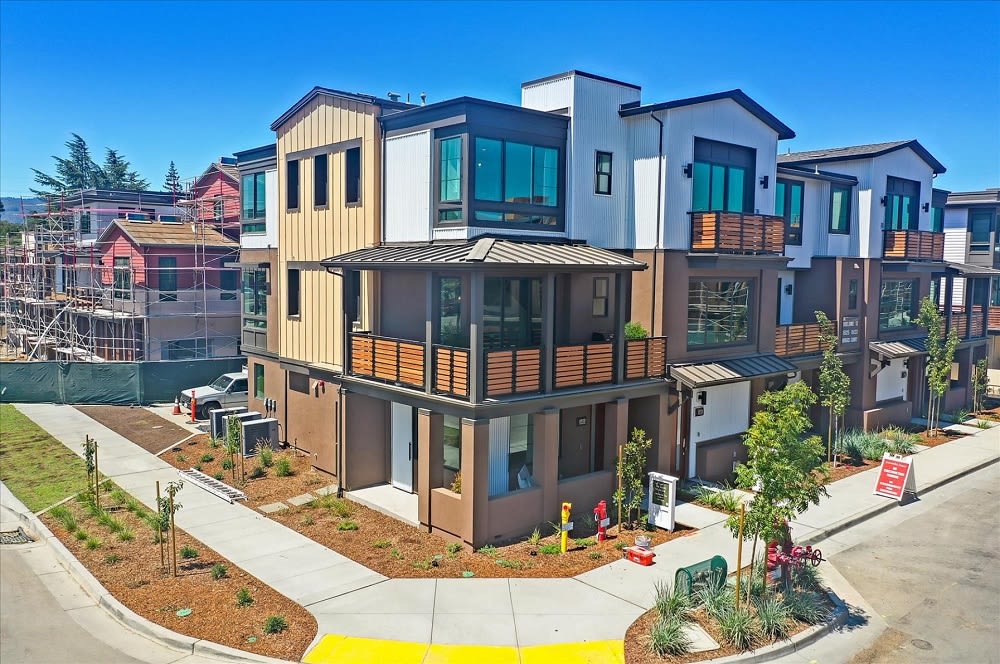 The Towns are a sub-development of 97 rowhomes. Prospective buyers can pick from a 2-bedroom with 1,508 square feet to a 3-bedroom with 1,974 square feet. Most units include a flex room, which is an additional room in the property that can be used for a home office, exercise area, or a children's play area. They all include outdoor decks and attached garages.
The Flats residencies at Bellaterra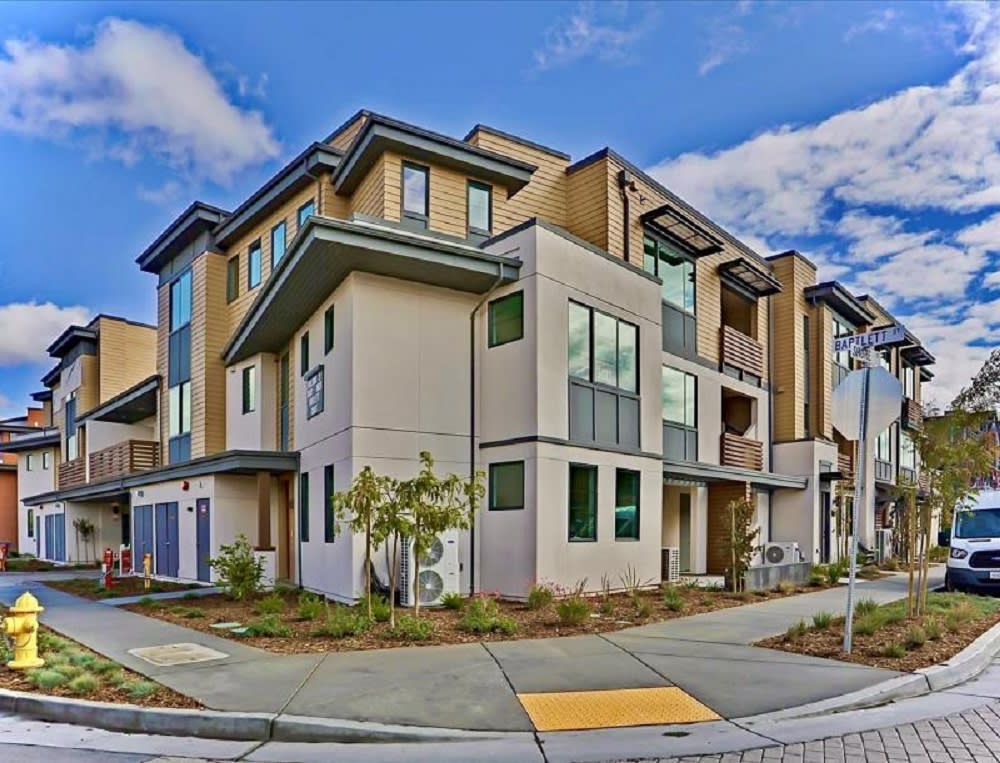 The Flats development is a great addition to Los Gatos real estate for sale. 80 condominiums are available, in sizes ranging from a 1-bedroom with 1,039 square feet to a 3-bedroom with 2,089 square feet. The interiors have a contemporary design and all include an additional flex room - perfect for a home office, exercise space, or entertainment nook. First-floor condominiums include an outdoor porch area, while second-level condos feature a deck. All have garages for parking on-site.
The Bungalow residencies at Bellaterra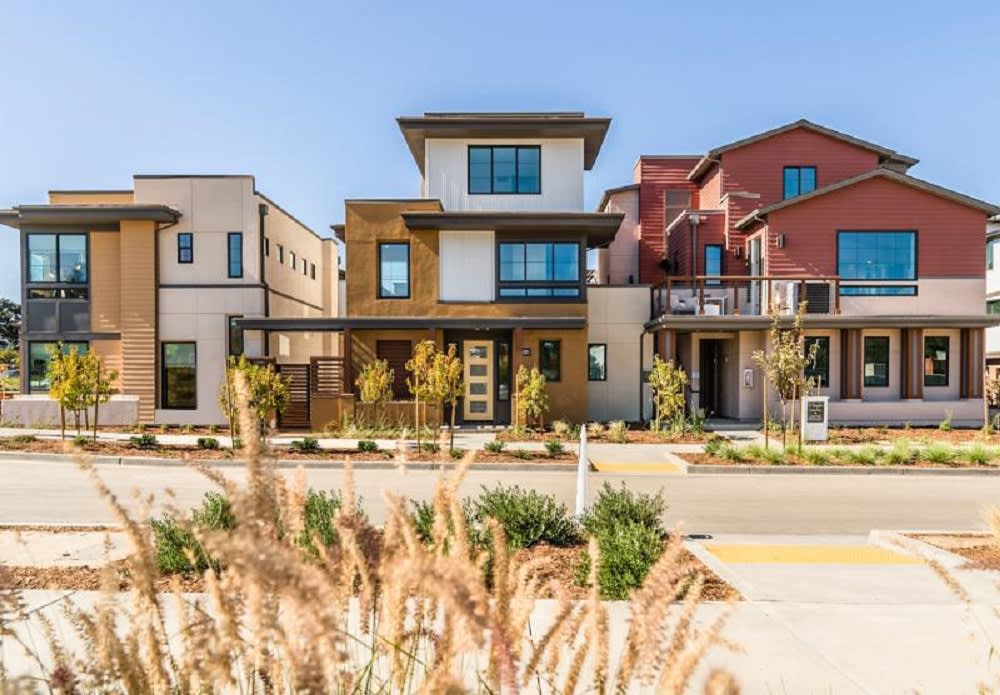 The Bungalows development is an area of 76 urban homes, all with yard space. As newly-constructed standalone homes are rare for the area, they're hot Los Gatos property for sale. Sizes range from 1-bedrooms with 910 square feet to 3-bedrooms with 1,999 square feet. The residences range from one, two, or three stories tall, and all have open floor plans for spacious living and large windows. Outdoor spaces include a yard — some are private — while others have a terrace. Garages are also included in all units.
Montalvo Oaks by Summerhill Homes
Montalvo Oaks is located in Monte Sereno, a city of about 3,000 residents surrounded by the town of Los Gatos. Monte Sereno is one of the most desirable areas to live in the Silicon Valley, as it's an exclusive enclave of luxury residences. There are no shops nor any kind of commercial area in Monte Sereno, although all amenities are only a short drive away in Los Gatos. Originally an agricultural community with ranch houses and orchards, the area still feels peaceful and tranquil. Its natural beauty and isolation attract artists, most notably the author John Steinbeck who wrote his best-selling Grapes of Wrath in Monte Sereno.
The residences at Montalvo Oaks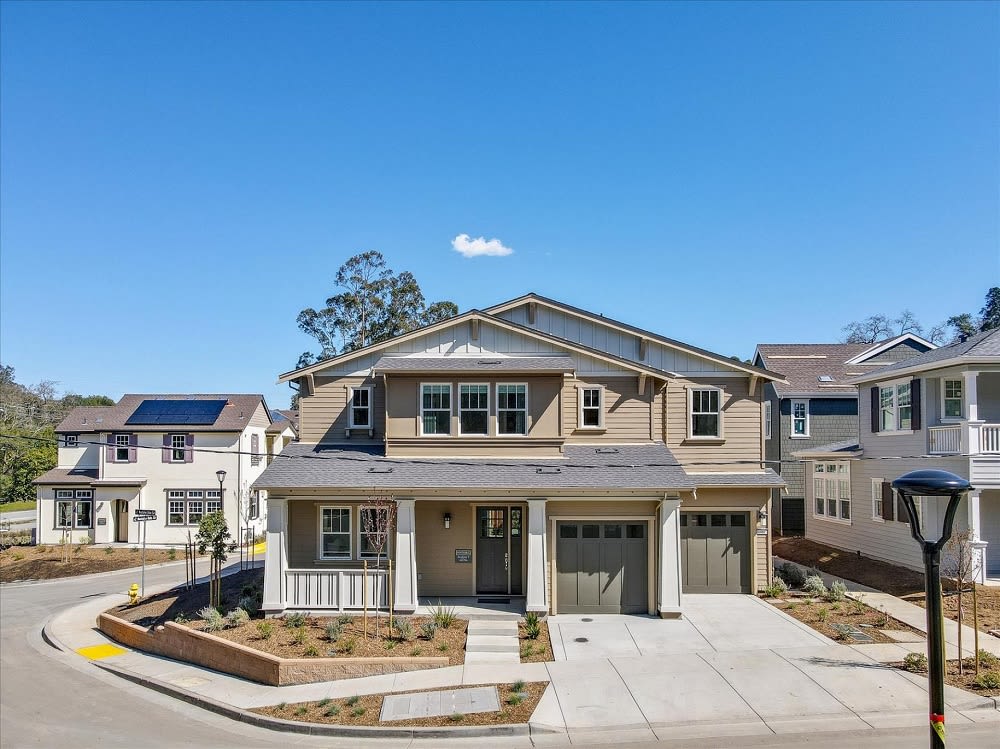 Montalvo Oaks is a new development, offering 36 artfully-crafted homes for luxury living. 21 of the homes are single-family, seven are townhomes, and eight are duets. The homes all include gourmet Hestan kitchens, large walk-in closets, and spa-like bathrooms. Some units have outdoor spaces with a fire pit, and some are large enough for an outdoor kitchen. The largest home under development is a five-bedroom, with five and a half baths and a guest suite.
Professionals to help
If you're looking to make the move to Silicon Valley, working with an agent familiar with the area will help you find the best community for you. If you already live in the area and want a home that's outside of the grind of the tech core, homes on sale in Los Gatos may be the answer for you.

Because of the strong demand for homes in the area and the current seller's market, it's important to work with a real estate agent that has experience negotiating in a strong seller's market. Question potential agents about the properties they recently closed on, and how the negotiation process went for them. A local agent with longtime experience and the proper connections will be able to negotiate terms that don't always lead to a higher price for the buyer.

Nick Khoe's team of realtors is knowledgeable about Los Gatos' new developments. They're ready to answer your questions and help you find the home or investment property that fits your needs.

*Header image credit: Los Gatos North 40